Learner Driver insurance
Choose your insurance
Learning in my car
Learning in your own car
ingenie box to help you improve
Driving feedback app to track performance
Learning in another car
Drive someone's car from £1.49 a day*
Flexible cover (1 month to 6 months)
The car owner's NCD is protected
*Average daily price based on all policies sold between July 2020 - Oct 2020.
Learning in someone else's car
Low excess
There's a low £250 excess if you have any bumps
NCD is protected
If you make a claim it won't affect the car owner's No Claims Discount
1 to 6 months
Choose how long you want learner insurance for, from 1 month to 6 months
Ages 17 to 29
Our policies cover learner drivers from 17 to 29-years-old
Fully comprehensive
Flexible cover that sits alongside the car owner's insurance – it covers you, the car and others while you're practising
Buy more if you need
If you get to the end of your insurance and you need more time, just buy another chunk
ingenie Learner app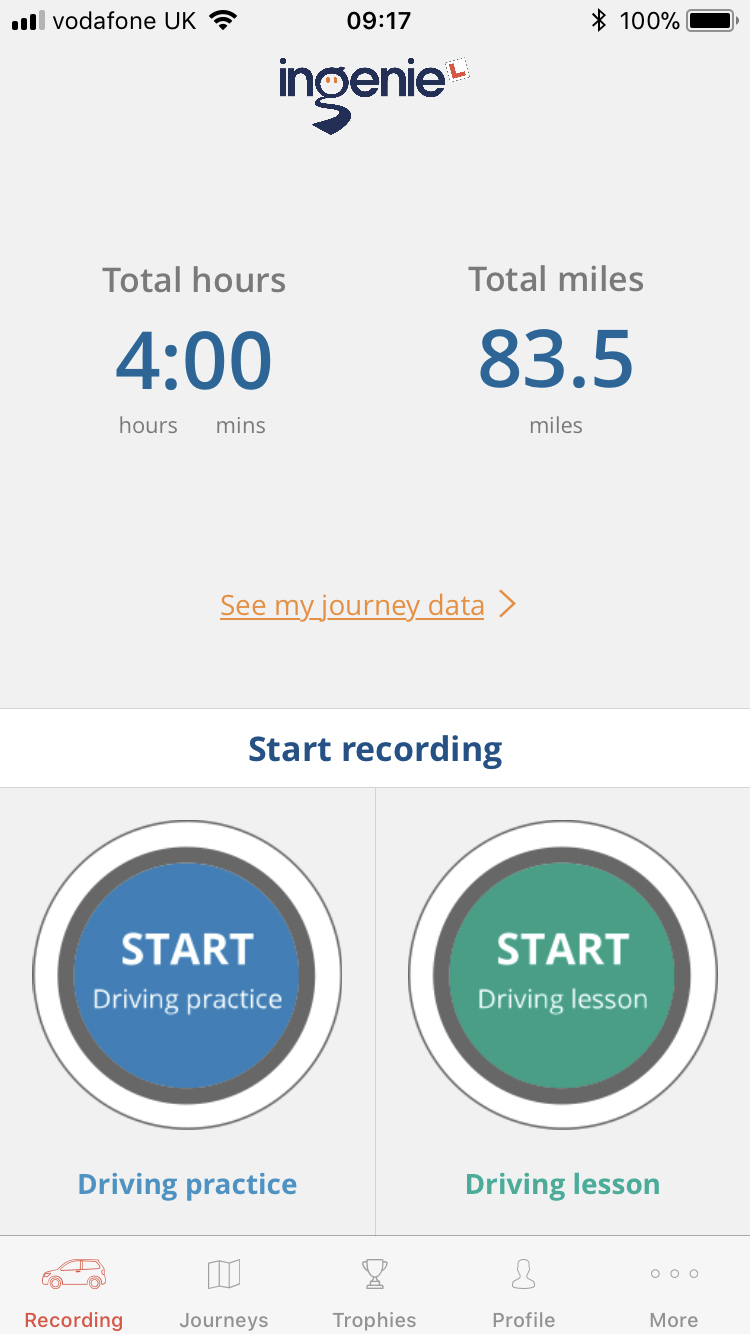 Record your practice
Start recording your driving before you set off to see your total hours and miles driven.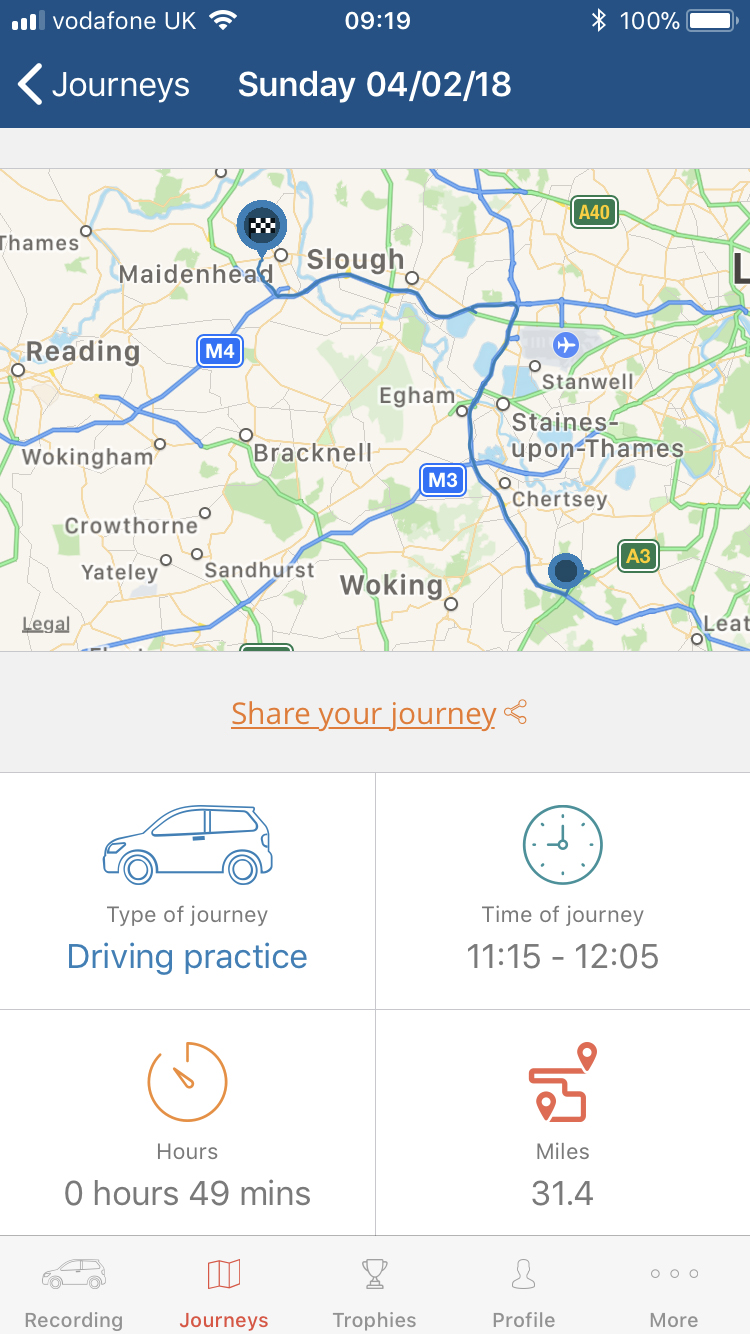 See your journeys
See maps and stats on each journey so you know where, when and how far you've driven.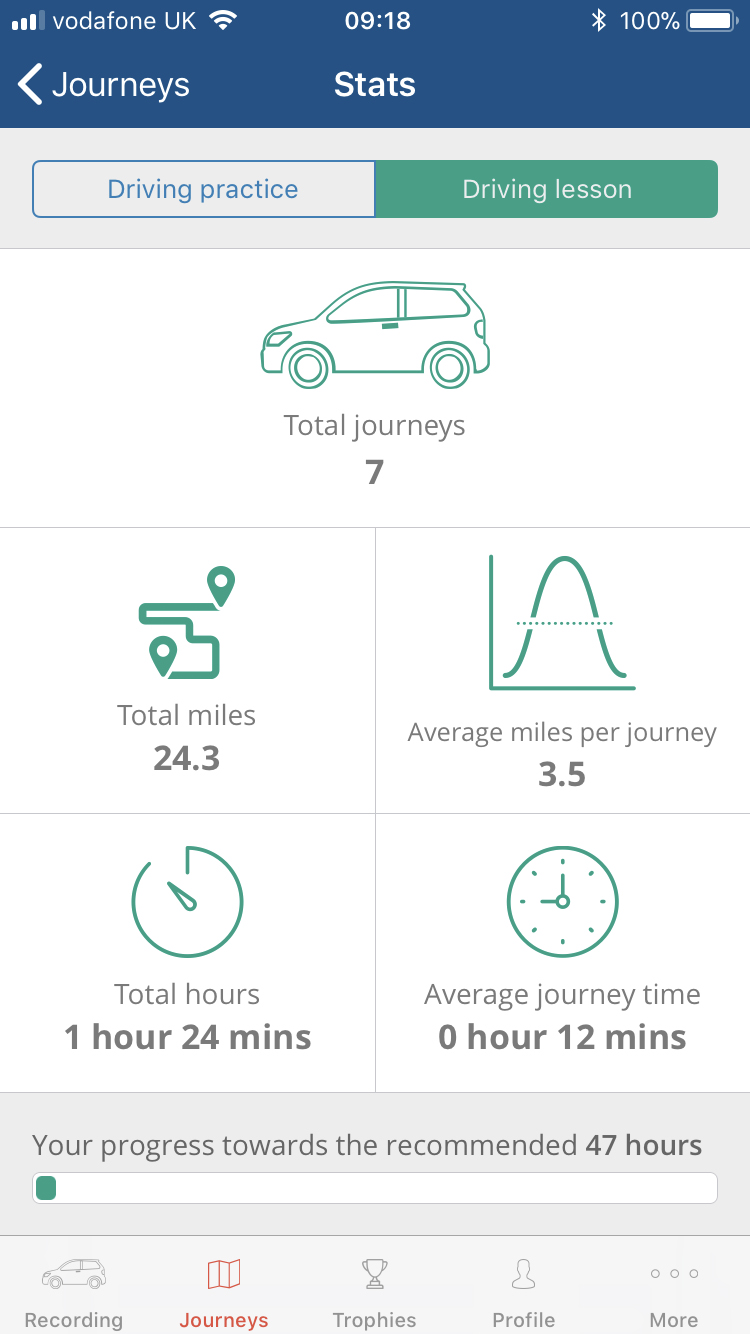 Track your progress
Get a summary of your lessons and practice time to keep track of your progress.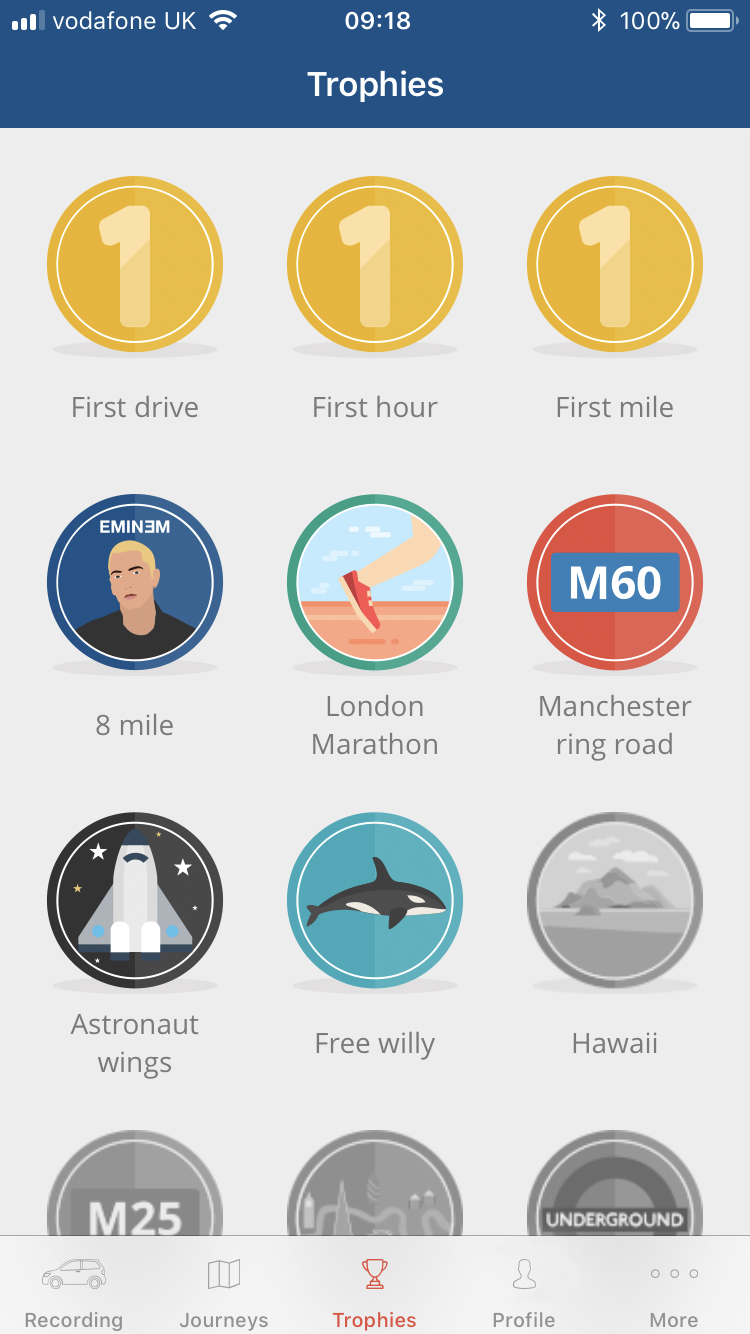 Earn trophies
Earn trophies when you hit milestones like driving in rush hour or reaching your first mile.