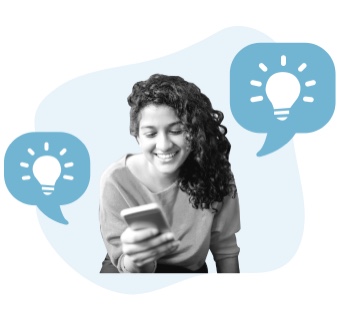 Tips to pass your theory test
There are a ton of useful study aids to help with the driving theory test. The most popular ones at the moment are the official DVSA Theory Test Kit and the 4-in-1 Driving Test Success apps although they do cost £4.99 (but usually very worth it for how helpful they are!)
These apps help with training for the hazard test as well as the Highway Code multiple choice, although we'd also recommend getting out on the road to do some real-time hazard spotting. Do this both as a passenger and when you're practising outside of lessons.
Testing yourself in different ways can help a lot, for example by having a friend or family member test you verbally as well as using the app Q&A.
Not all of us are great at doing exams, no matter how much we study. If you suffer from exam nerves, it's always comforting to remind yourself that the theory test can be retaken as many times as it takes and failure won't stop you from continuing with lessons and practice!